Social Profile: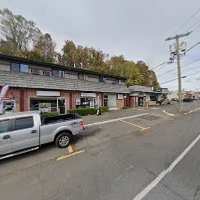 Located In: Tienda Ecuatoriana (Ecuaservices Travel)
Services
… View more
Address and Contact Information
Address: 47 Meriden Rd, Waterbury, CT 06705
Phone: (203) 754-7666
Website: http://shawnesmaneattraction.com/
Photo Gallery
Related Web Results
Reviews
Ruth Riesbeck
I just moved to CT in January and have always used the same stylist, so I was worried i wouldn't be able to find someone that I could trust with my hair. A friend at work told me that Myranda does great curly cuts so I decided to give her a try.
… more
Donyelle V. McBride
Always a pleasant positive energetic environment. As a professional colleague it is important for me to send my natural hair clients to a place where they will be well taken care of. Thanking Shawne and Andrea!!! They do incredible work and they really care about the needs of the client. I highly recommend Shawnes Mane Attraction! 🙂
… more
Lori Sh
Horrible, horrible, horrible friendly people but horrible work. Omg, i went there and asked for a balayage and Camille literally bleached all my hair except roots and it was brassy and orange and damaged and not even didn't look like balayage but you could see a straight line that separated my bleached hair from my naturale ones. It's hard for an hair professional to work on a hair that had been colored many times cause he/she has to go against the layers of the colors, but in my case my hair was totally totally natural, didn't died it in three years and I'm telling you guys it looks horrible, looking for another salon to help me out and forget all this, my hair is damaged but trying to handled it with natural masks, I can't believe they would allow them to work with bleach, very unprofessional, when they were destroying my hair they kept talking sh&@ about other people, that was a very disgusting, nasty experience
… more
Keisha "Redd" Barbosa
The best natural hair ,hairdresser in waterbury she's not just a hairdresser she also is a friend and a big sister. Love her to death!
… more
Cynthia Whidbee
I have been going to Shawn's for over 30 years. I have always left with my looking great. The salon deals only in Excellence
… more
mary keaton
Shawn did a traditional wash n set for my mother. Which my mother loved! Will definitely return.
… more
Keisha Butler
She's not just a hairdresser she also a friendShe can tell you how to keep your hair healthy and strong.
… more
OVEJAS VALIOSAS
I can keep doing this and alot more but 4 free am done sorry is taking a lot of time.
… more
Elizabeth Collins
Clean, bright and you are spoken to upon arrival.
… more
Tanette "Brownin" Butler
… more
… View more